Plaza Vieja—Home of Classic Charm in the Heart of Downtown Albuquerque
Plaza Vieja is located near Downtown Albuquerque and has lots of classic charm. It's centrally located, with many of the staples of Albuquerque all around it. Tiguex Park is a hub for many of the cultural mainstays of the city, like Albuquerque Museum and the New Mexico Museum of Natural History and Science. 
Best Jewelry Shops in Plaza Vieja
Plaza Vieja has a handful of jewelry shops that serve a variety of purposes. Silver Magic Wholesale Jewelry is not a storefront. However, their warehouse is in Plaza Vieja, and they provide southwestern jewelry at wholesale prices to vendors all over New Mexico and beyond. A jewelry shop that is open to walk-in customers in the area is Gertrude Zachary. They specialize in artisan jewelry for a variety of budgets with an emphasis on turquoise and southwestern styles.
Schools in Plaza Vieja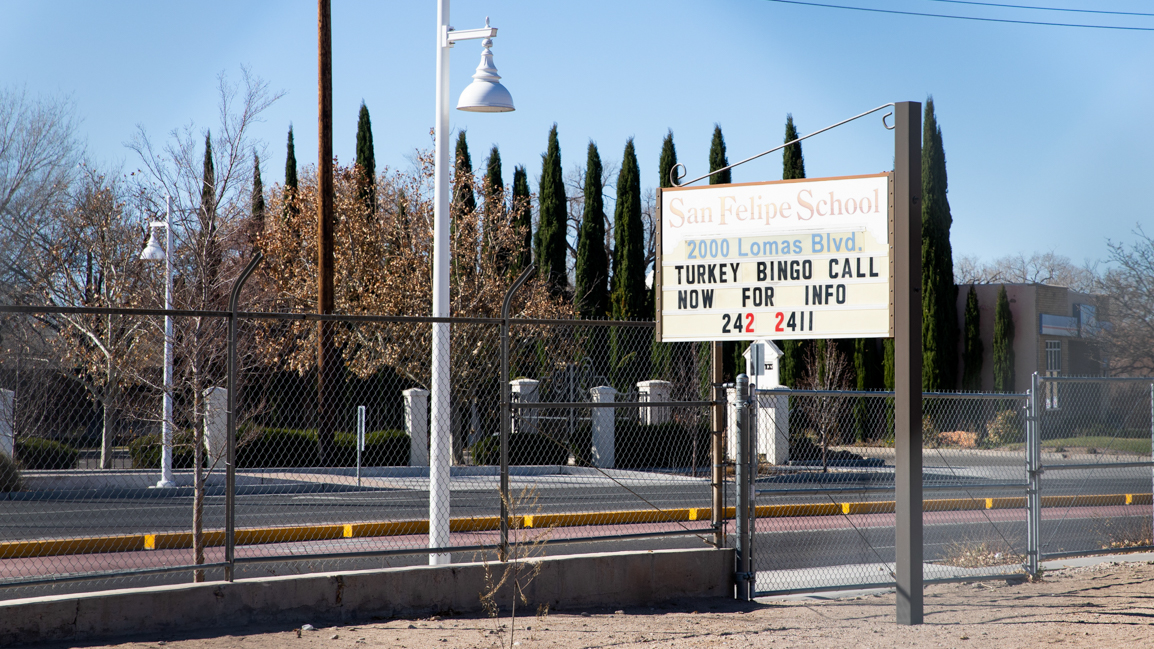 One of the main features of the Plaza itself is the San Felipe de Neri Cathedral. But it also has the associated San Felipe de Neri Catholic School that has been around since 1881. Their mission is to foster an environment where students can both grow in their faith and excel academically. One reviewer shared on greatschools.org, 
"I am a much older sibling of a student that went to San Felipe de Neri. He thrived at this school and continues to thrive in high school. He had amazing teachers that guided him to becoming a well-rounded teen. They challenged him and gave him the tools he needs to be successful. They were helpful and were always there to mentor or provide tutoring if he struggled."
Driving Directions from San Felipe de Neri Catholic School to Digital Harvest
17 min (10.4 miles)
San Felipe de Neri Catholic School
220 San Pasquale Ave NW, Albuquerque, NM 87104, USA
Head south on San Pasquale Ave NW toward Lomas Blvd NW
27 s (377 ft)
Drive along Rio Grande Blvd NW, I-40 W and Coors Blvd NW
8 min (4.4 mi)
Turn right onto Lomas Blvd NW
33 ft
Merge onto Central Ave NW/U.S. Rte 66
0.2 mi
Turn right onto Rio Grande Blvd NW
0.7 mi
Turn left to merge onto I-40 W
1.7 mi
Use the right 2 lanes to take exit 155 for Coors Boulevard N/Coors Boulevard S
0.1 mi
Keep left, follow signs for Coors Boulevard N and merge onto Coors Blvd NW
Pass by Arby's (on the right in 0.9 mi)
1.6 mi
Take Western Trail NW to Unser Blvd NW
2 min (0.9 mi)
Turn left toward Milne Rd NW
184 ft
Continue onto Milne Rd NW
0.1 mi
At the traffic circle, take the 1st exit onto Quaker Heights Pl NW
0.2 mi
Turn left onto Western Trail NW
0.6 mi
Turn right onto Unser Blvd NW
4 min (2.7 mi)
Continue on Rainbow Blvd NW. Drive to Triana Pl NW
5 min (2.3 mi)
Use the left 2 lanes to turn left onto Rainbow Blvd NW
2.0 mi
Turn left onto Ventana Ranch Rd NW
0.1 mi
Turn right onto Entrada Pl NW
184 ft
Turn left at the 1st cross street onto Triana Pl NW
Destination will be on the right
0.1 mi
7337 Triana Pl NW
Albuquerque, NM 87114, USA
Does your company use white-hat or black-hat SEO strategies?
We follow only industry standard best practices with our SEO services. Meaning, we don't cut corners and use strategies that could get your site penalized by Google.
Are you a full-service digital advertising agency?
No. We spend a ridiculous amount of time and money on training and education to stay current and at the top of our game with search engine optimization. We love being the best at what we do which is designing high-converting websites and getting high-quality search traffic to them. For everything else, we lean on trusted partners we've referred for years that we know will take good care of our clients.