Sawmill Offers Great Schools, Popular Brewery
The Sawmill neighborhood in Southwest Albuquerque has a lot to offer to both businesses and homeowners. It's located just north of Old Town Albuquerque and was built in a historic sawmill. It now hosts the Sawmill Market, among lots of other great destinations for tourists and locals both to enjoy.
Best Schools in Sawmill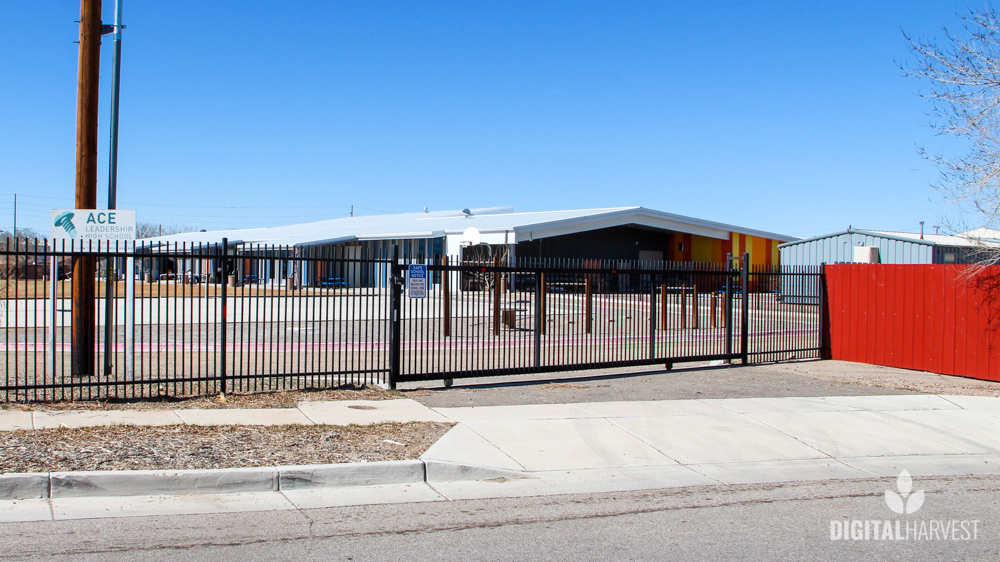 ACE Leadership High School is a school that's probably very different from the one you grew up going to. The curriculum is project-based, focusing on architecture, construction, and engineering (ACE) to teach reading, writing, math, history, and science. The goal of the school is to prepare students for the real world. Their website explains,
"Student projects are created from actual leading commercial construction projects in New Mexico.  Teachers take challenging problems from these commercial projects and design Student Projects using industry experts to help them ensure that what they are teaching is relevant to the ACE professions and cutting edge."
Best Nightclub in Albuquerque
Casa Esencia is a beautiful nightclub at the Hotel Albuquerque that is actually a private club. There are 17 different indoor and outdoor spaces that leave plenty of space for party guests to mingle and get out of the crowd. There is often live music or, when you rent the space, you can customize the music to fit your event. The best two ways to access the club are to become a member or schedule an event for your business or a special occasion.
The venue has deep roots in Albuquerque history, originally built in 1783 by Salvador Armijo. It began as a private hacienda and has gone through several expansions and renovations in the centuries since. It's now on the National Register of Historic Places.
Driving Directions from Casa Esencia to Digital Harvest 
Drive 19 min, 9.8 miles
Casa Esencia
800 Rio Grande Blvd NW, Albuquerque, NM 87104, United States
Drive along I-40 W and Coors Blvd NW
7 min (3.9 mi)
Head north on Rio Grande Blvd NW toward Pueblo Bonito Ct NW
0.4 mi
Turn left to merge onto I-40 W
1.7 mi
Use the right 2 lanes to take exit 155 for Coors Boulevard N/Coors Boulevard S
0.1 mi
Keep left, follow signs for Coors Boulevard N and merge onto Coors Blvd NW
Pass by Arby's (on the right in 0.9 mi)
1.6 mi
Take Western Trail NW to Unser Blvd NW
2 min (0.9 mi)
Turn left toward Milne Rd NW
184 ft
Continue onto Milne Rd NW
0.1 mi
At the traffic circle, take the 1st exit onto Quaker Heights Pl NW
0.2 mi
Turn left onto Western Trail NW
0.6 mi
Turn right onto Unser Blvd NW
4 min (2.7 mi)
Continue on Rainbow Blvd NW. Drive to Triana Pl NW
5 min (2.3 mi)
Use the left 2 lanes to turn left onto Rainbow Blvd NW
2.0 mi
Turn left onto Ventana Ranch Rd NW
0.1 mi
Turn right onto Entrada Pl NW
184 ft
Turn left at the 1st cross street onto Triana Pl NW
Destination will be on the right
0.1 mi
7337 Triana Pl NW
Albuquerque, NM 87114, USA
Can I Use This Service At My Home Address WITHOUT Publishing My Address Online?
Yes, absolutely. During Google My Business setup, there is an option that asks about customers and clients visiting you at your location. We simply uncheck that box and request that your address is hidden.
How Is This Different Than Doing My Own Setup Through Google For Free?
The only difference is that we manage the entire process for you so that the only thing you have to do is look out for a single piece of mail and send it to us. Sometimes, Google does not send the postcard for verification right away and we need to make special requests on your behalf in order to make sure that you receive it. Ultimately, this saves you time and precious headspace from having to manage it. If you would like to do the process on your own, you can simply follow our YouTube tutorial here.