Close to the State Park and the Rio Grande, Rio Grande Blvd is Full of Local Treasures
Located in Northwest Albuquerque, Rio Grande Blvd is a neighborhood with lots of unique restaurants and local businesses. It's close to Rio Grande Nature Center State Park, so there is easy access to the river and the Bosque. Overall, it's a great neighborhood to be in, and we love serving the businesses in this area.
Best Grocery Store in Rio Grande Blvd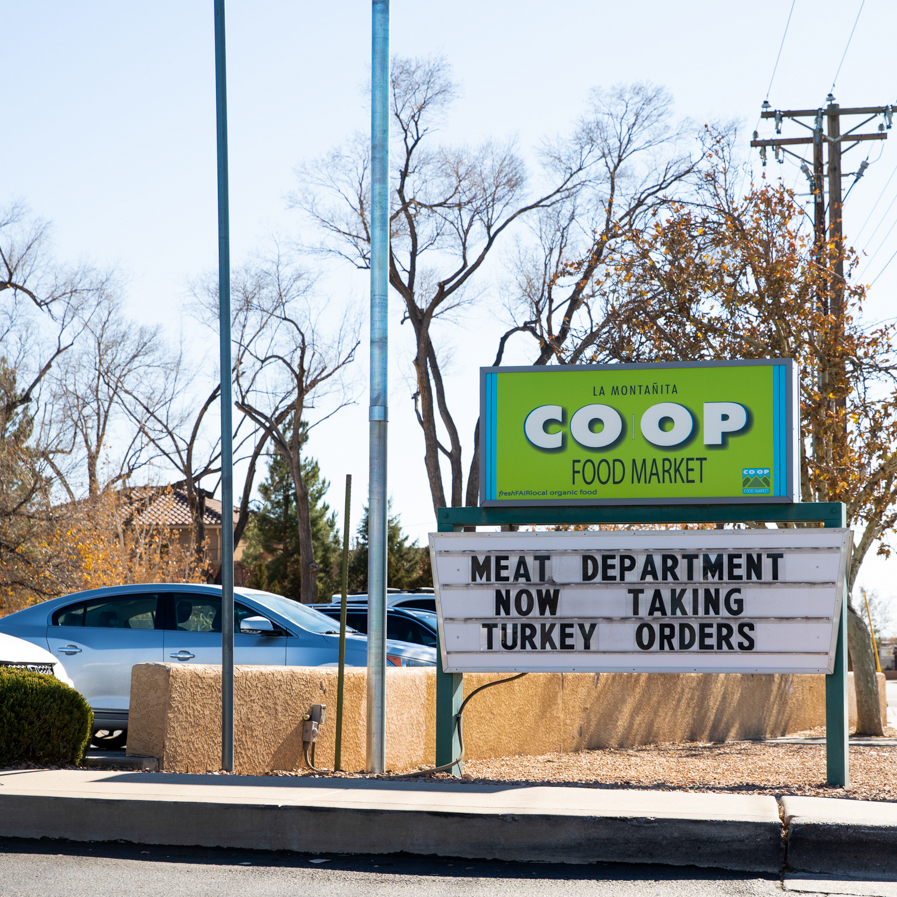 In Albuquerque, we have Smith's and Albertsons when it comes to big grocery stores. But if you're looking for something a little different—something that supports local farmers and cares about fresh, organic, and fair trade foods and goods—you've got to check out La Montanita Co-op Food Market. You do not need to be a co-op member to shop there. But if you are, you get the added benefits of additional member discounts and a yearly patronage refund.
Best Steak in Albuquerque—Rio Grande Blvd
If you're looking for incredible steak in Northwest Albuquerque, you've got to check out High Noon Restaurant & Saloon. They're located in the Old Town Albuquerque/Plaza Vieja area, but not too far from Rio Grande Blvd. Not only do they have legendary steaks, but they are also well-known for their enchiladas and margaritas. One Google reviewer, Bailey L. shared, 
"All of our meals were delicious! The margaritas (especially the High Noon one) were also yummy and well made. We had a steak, shrimp enchiladas, and blue corn enchiladas. The wait staff was friendly."
Another local favorite in Rio Grande Blvd is the Flying Star Cafe. The Flying Star is known for its eclectic menu and all-day breakfast. So if you get a hankering for Huevos Rancheros at dinnertime, the Flying Star has you covered. They also have plant-based and "gluten not" sections of their menu for folks with special diets.
Driving Directions from Fly Star Cafe to Digital Harvest
23 min (10.3 miles)
Flying Star Cafe
4026 Rio Grande Blvd NW, Albuquerque, NM 87107, United States
Continue to Albuquerque
14 s (98 ft)
Head northeast
26 ft
Turn left toward Rio Grande Blvd NW
72 ft
Take Montaño Rd NW to Rainbow Blvd NW
17 min (8.0 mi)
Turn left onto Rio Grande Blvd NW
0.1 mi
Turn left onto Griegos Rd NW
1.5 mi
Turn left onto 4th St NW
Pass by Taco Bell (on the left)
0.6 mi
Use the left 2 lanes to turn left onto Montaño Rd NW
4.5 mi
Turn right onto Unser Blvd NW
1.3 mi
Continue on Rainbow Blvd NW. Drive to Triana Pl NW
5 min (2.3 mi)
Use the left 2 lanes to turn left onto Rainbow Blvd NW
2.0 mi
Turn left onto Ventana Ranch Rd NW
0.1 mi
Turn right onto Entrada Pl NW
184 ft
Turn left at the 1st cross street onto Triana Pl NW
Destination will be on the right
0.1 mi
7337 Triana Pl NW
Albuquerque, NM 87114, USA
How much does search engine optimization cost?
It depends! Larger cities and more competitive niches will always cost more to run an effective search campaign. All of our SEO campaigns are priced according to the competition and aimed at returning a 5-10x ROI as an initial benchmark.
How long does it take to get results with SEO?
It depends! Seeing a trend yet? Competitive niches in large metropolitan areas can take 12-18 months to see significant results. Smaller towns and cities might take 6 months or less.