Ladera West—Close to Petroglyphs National Monument and Local Hot Spots
Ladera West in Northwest Albuquerque backs up to Petroglyph National Monument and houses the popular Ladera Golf Course. Aside from these local treasures, it's also home to some great parks and a Blue Bell Creameries Distribution Center!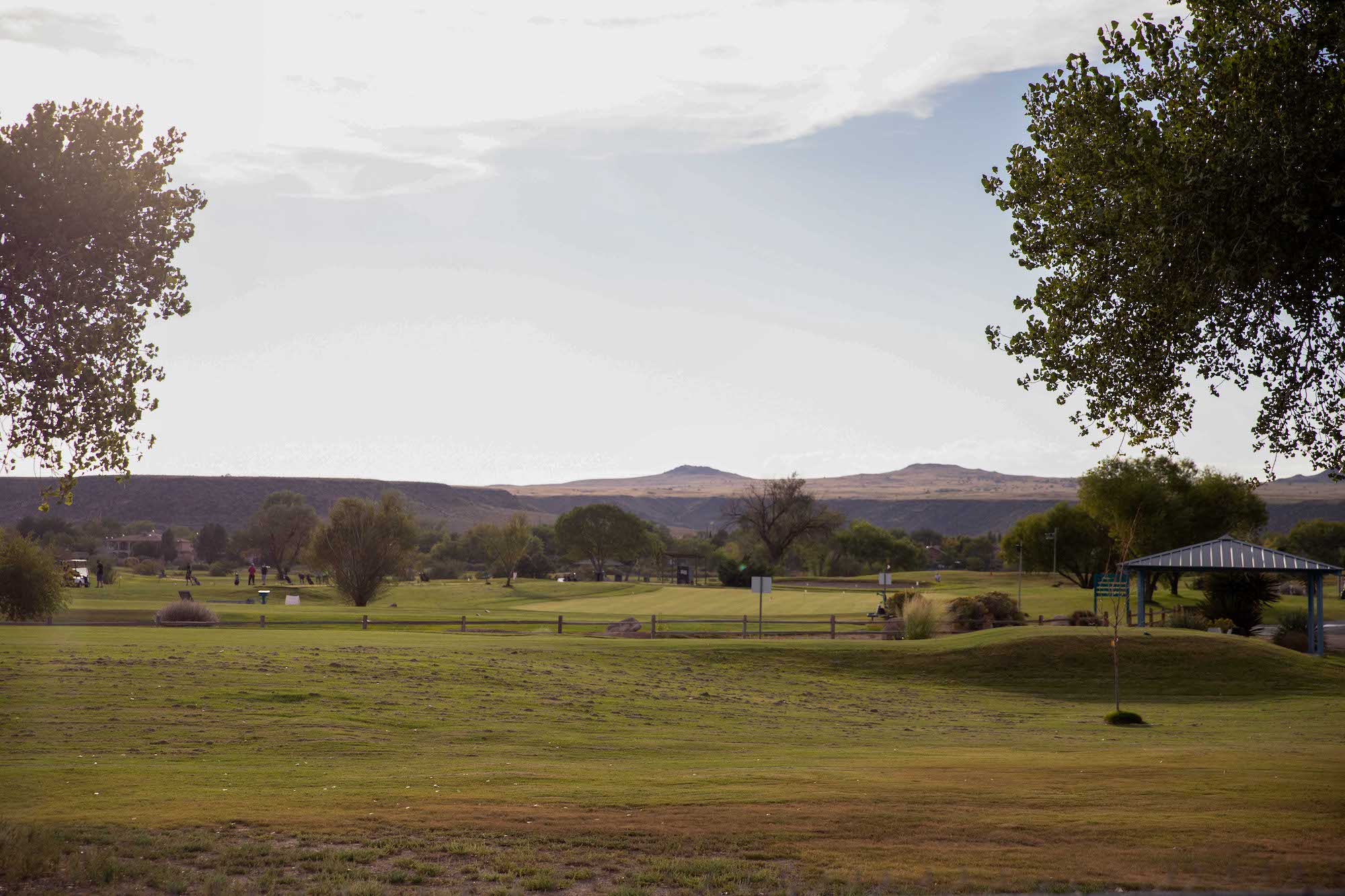 Best Parks in Ladera West Albuquerque
Ladera West residents are lucky to have easy access to a handful of great parks. For a romp with your four-legged friends, check out Ouray Dog Park. This dog park is fenced in and offers an off-leash play area. It's open from 6 am to 10 pm and is the perfect place for your dog to get some socialization.
For a park of the human variety, locals love Rinconada Park. Rinconada Park is a relatively large park, situated on 5 acres of land. It has a basketball court, tennis courts, several skateboarding/BMX ramps, a play structure, a few picnic tables, and a large open field for some pick-up soccer or playing fetch with the dog.
Best Schools in Ladera West
Horizon Academy West is a favorite pre-K through 5 charter school on the northwest side of town. Their goal is to create a "vigorous learning environment where all students will be challenged and encouraged to reach their potential." One Google reviewer, Valerie S. shared with her 5-star review, 
"We've been at the school for about a month, and it's night and day difference from Albuquerque Public Schools.  The school is challenging academically and does give a lot of homework. They hold students and parents accountable. I appreciate that they do take discipline and safety seriously."
For those looking for a free schooling option outside the traditional public schools, Horizon Academy West is a great choice.
Driving Directions from Rinconada Park to Digital Harvest
Drive 6.7 miles, 11 min
Rinconada Park
3125 Painted Rock Dr NW, Albuquerque, NM 87120
Head southeast on Painted Rock Dr NW toward Elliott Rd NW
371 ft
Turn right onto Bob McCannon Pkwy NW
0.2 mi
Turn right onto Unser Blvd NW
4.2 mi
Use the left 2 lanes to turn left onto Rainbow Blvd NW
2.0 mi
Turn left onto Ventana Ranch Rd NW
0.1 mi
Turn right onto Entrada Pl NW
184 ft
Turn left at the 1st cross street onto Triana Pl NW
 Destination will be on the right
0.1 mi
7337 Triana Pl NW
Albuquerque, NM 87114
How long does it take to get results with SEO in Albuquerque?
SEO services in Albuquerque are traditionally known as the slowest form of internet advertising because the changes you make to your site today could take 3-6 months (or much longer!) to affect your search engine rankings. In areas with high competition (large metros or competitive industries), it can take even longer to see significant results.
Does your company use white-hat or black-hat SEO strategies?
We follow only industry-standard best practices with our SEO services. Meaning, we don't cut corners and use strategies that could get your site penalized by Google. And we're always learning the newest and best tools in digital and SEO marketing so we can stay on the cutting edge and make sure your campaign is above the line.