Fair West Close to Racetrack and Has Community Staples
Fair West is located in the middle of Southeast Albuquerque. There's a lot of residential area and many locally owned businesses, too. Community staples like auto shops, a panaderia, and even a barber school are the norm here. It's also just west of Expo New Mexico (the fairgrounds and events center) and The Downs Racetrack and Casino.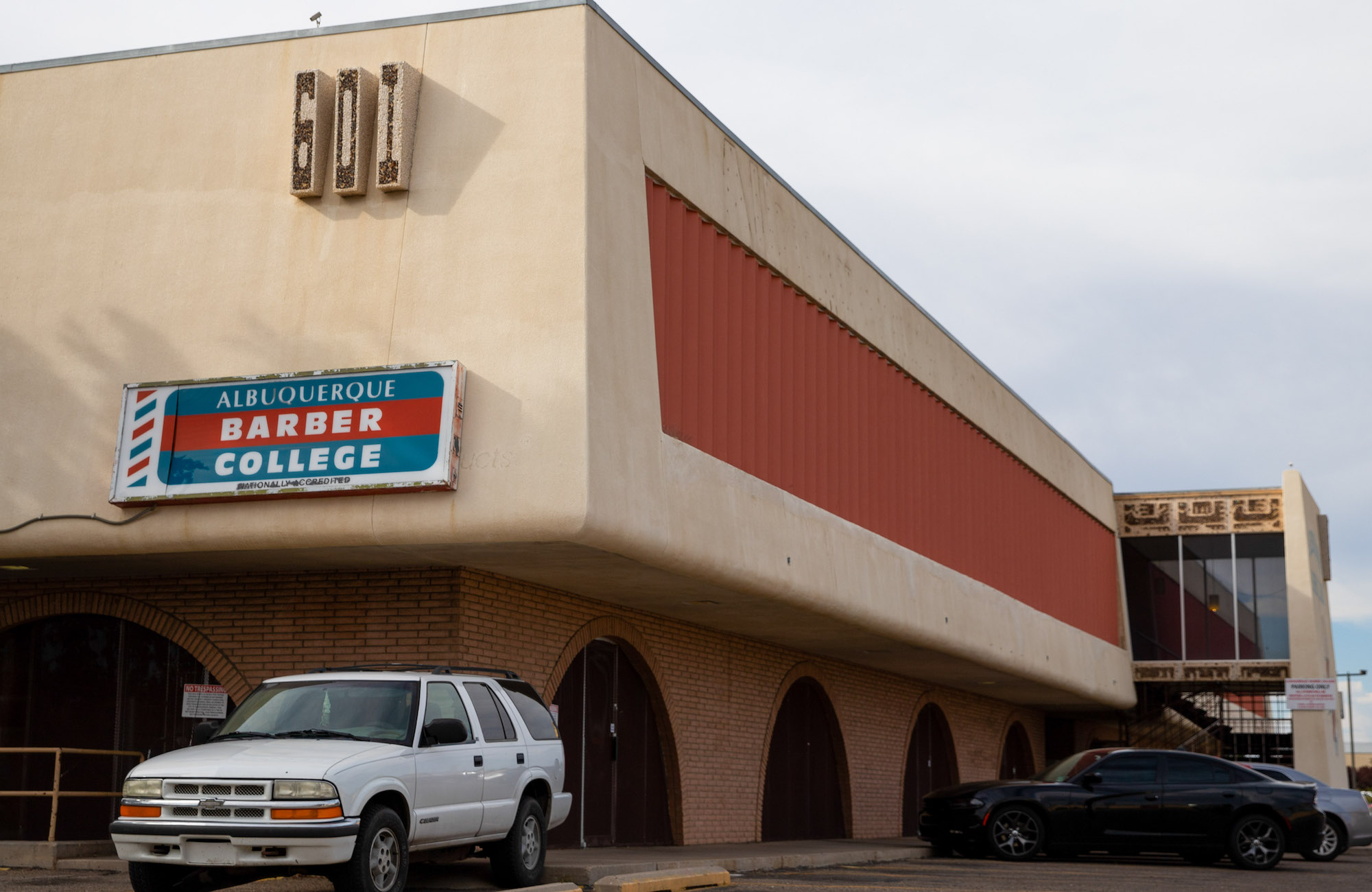 Nursing Homes in Fair West Albuquerque
At one point or another, many of us will need to decide to have a parent or loved one move into a nursing home. This decision is just a little easier in Southeast Albuquerque with Casa de Palomas in Fair West. Their mission is to provide a high quality of life, a comfortable environment, respect for individuals, and a support system. One testimonial on their website from Dave and Jill B. shared,
"My mom was diagnosed with dementia. After living with my wife and me for six months, we decided that mom needed to live in a place that has activities and a full-time staff that could look after her. My wife researched several assisted living homes, and we let mom choose from the best three. She has lived here ever since, and everything about her has improved. We strongly recommend Casa as a place for your loved ones to live their lives to the fullest under loving care."
Auto Shops in Fair West
There are a few different auto shops conveniently located in this neighborhood. If you're looking for an auto body shop, there's Classic Paint & Body. Peeling paint job? Body damage from an accident? Classic Paint & Body has an excellent track record of great customer service and high-quality work.
Fair West's other auto shop is Empire Tire Shop & Car Detail. Besides getting new tires here, they also do oil changes, brakes, and detailing. Getting tires or work done on your car here is a great way to support a local business.
Driving Directions from Empire Tire Shop to Digital Harvest
Drive 15.8 miles, 23 min
Empire Tire Shop & Auto Detail
700 San Mateo Blvd NE, Albuquerque, NM 87108
Get on I-40 W
4 min (1.6 mi)
Head north on San Mateo Blvd NE toward San Juan Rd NE
1.4 mi
Slight right to merge onto I-40 W
0.2 mi
Drive
9 min (8.2 mi)
Merge onto I-40 W
1.8 mi
Keep left to stay on I-40 W
4.6 mi
Use the right 2 lanes to take exit 155 for Coors Boulevard N/Coors Boulevard S
0.1 mi
Keep left, follow signs for Coors Boulevard N and merge onto Coors Blvd NW
1.6 mi
Take Unser Blvd NW and Rainbow Blvd NW to Triana Pl NW
11 min (5.9 mi)
Turn left toward Milne Rd NW
184 ft
Continue onto Milne Rd NW
0.1 mi
At the traffic circle, take the 1st exit onto Quaker Heights Pl NW
0.2 mi
Turn left onto Western Trail NW
0.6 mi
Turn right onto Unser Blvd NW
2.7 mi
Use the left 2 lanes to turn left onto Rainbow Blvd NW
2.0 mi
Turn left onto Ventana Ranch Rd NW
0.1 mi
Turn right onto Entrada Pl NW
184 ft
Turn left at the 1st cross street onto Triana Pl NW
 Destination will be on the right
0.1 mi
7337 Triana Pl NW
Albuquerque, NM 87114
How much does a search engine optimization campaign cost?
The cost of an SEO campaign depends on a variety of factors. How big is the market that you're trying to compete in? How much competition is there on the search engines for the terms you'd like to appear on the front page for? What is your desired outcome for your SEO campaign? No matter how big or small your company is, we'll meet you where you are to craft the perfect SEO campaign for your Albuquerque business.
Are you a full-service digital marketing agency?
Too many marketing companies in Albuquerque promise the world to their customers but can't deliver because they try to do everything. We're bucking that trend and doubling down on what we do best—local SEO for small businesses! We spend a ridiculous amount of time and money on training and education to stay current and at the top of our game with search engine optimization. For everything else, we've developed trusted partners over the years that we know will take good care of you and work seamlessly in tandem with us.