Cottonwood Heights Offers Beautiful Views, Lots of Amenities
Cottonwood Heights, in the northwest section of Albuquerque, is a beautiful part of town with access to Cottonwood Mall and the highway. There's a neighborhood school, grocery and drug store close by, and the view of the mountains. It's also close to Rio Rancho so if work or play brings you to that part of town ofter, Cottonwood Heights is a great place to be.
Schools in Cottonwood Heights, Northwest Albuquerque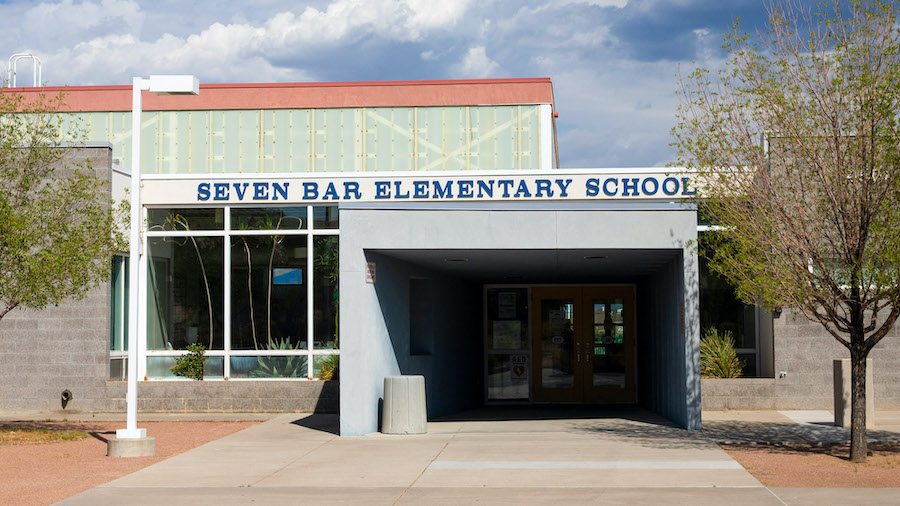 In the Cottonwood Heights neighborhood, residents enjoy easy access to the local elementary school, Seven Bar Elementary School. One parent shared on Greatschools.org that Seven Bar Elementary School is a, 
"Great school! My child looks forward to going to school. The staff and administration are welcoming and kind."
The school also offers a number of extracurriculars and clubs like Cub Scouts and Girl Scouts, Conflict Mediators which provides students with mediation experience with their peers, and Shelf Masters where students can help out the librarians.
Hospitals Near Cottonwood Heights
The Lovelace Westside Hospital provides convenient medical care for those on the west side of town and Rio Rancho. It has a 24-hour emergency room and a variety of in-patient and out-patient capabilities. Lovelace has an ear, nose, and throat department, bariatrics, and orthopedics. Plus they have a state-of-the-art sleep center where people can go for sleep studies. Lovelace Westside Hospital has been serving the area for over 30 years now. One local reviewer, Amanda R. shared, 
"I delivered here and had a great experience! The nurses and midwives were great! I felt that they were very good about knowing how I wanted my experience to go and did everything to help make that happen. Overall I felt well taken care of and thought everyone was very friendly."
Driving Directions from Lovelace Westside Hospital to Digital Harvest
Drive 5.3 miles, 11 min
Lovelace Westside Hospital to 7337 Triana Pl NW
Lovelace Westside Hospital
10501 Golf Course Rd NW, Albuquerque, NM 87114
Take McMahon Blvd NW to Irving Blvd NW
7 min (3.7 mi)
Head northeast toward McMahon Blvd NW
157 ft
Turn right toward McMahon Blvd NW
125 ft
Turn right toward McMahon Blvd NW
387 ft
Turn right at the 2nd cross street onto McMahon Blvd NW
3.0 mi
Continue onto Universe Blvd NW
0.6 mi
Take Rainbow Blvd NW to Ventana Ranch Rd NW
3 min (1.3 mi)
Turn right onto Irving Blvd NW
0.5 mi
Turn left onto Rainbow Blvd NW
0.8 mi
Continue on Ventana Ranch Rd NW. Drive to Triana Pl NW
58 s (0.3 mi)
Turn right onto Ventana Ranch Rd NW
0.1 mi
Turn right onto Entrada Pl NW
184 ft
Turn left at the 1st cross street onto Triana Pl NW
 Destination will be on the right
0.1 mi
7337 Triana Pl NW
Albuquerque, NM 87114
Are you a full-service digital marketing agency?
Too many Albuquerque digital marketing companies promise the world to their customers but can't deliver because they try to do everything. We're bucking that trend and doubling down on what we do best which is local SEO for small businesses! We spend a ridiculous amount of time and money on training and education to stay current and at the top of our game with search engine optimization. We also have an amazing graphic designer who is able to help with branding, logo design, and web design. For everything else, we've developed trusted partners over the years that we know will take good care of you and work seamlessly in tandem with us.
Do you perform your SEO services in-house?
We're control freaks, so, there's that. Being so specialized in search engine optimization in Cottonwood Heights (and referring out other digital marketing services) we keep everything in house. The only way we can assure that our quality stays top notch is by having our SEO consultants do everything in house and passing the benefit on to you.