Opticians, Running Stores, and Shoe Stores in Bel-Air – Albuquerque, New Mexico
Bel-Air has a number of opticians, running stores, and shoe stores we'll discuss in this short post. First, a quick introduction to the area.
Bel-Air Albuquerque may not have the Hollywood glamour of its Californian counterpart, but it's still a vibrant and vital part of this New Mexico city. Home to many families, here you can find everything from stores offering all manner of goods as well as places where locals come together for festivals or events – making it an important hub in the local area. So if you're looking for both serenity and energy at once then look no further than Bel-Air!
Eyemart Express
Whether you are looking for designer sunglasses or a reliable pair of prescription eyeglasses, Eyemart Express in Bel-Air has got your back. Not only is it among the top 10 optical stores nationally, but its renowned lens lab also produces 90% of frames and glasses on the day that they're ordered! With over 2,000 options to choose from – both online and in-store – all kinds of customers can find what they need with expediency and style.
Heart & Sole Sports
Heart & Sole Sports in Bel-Air, Albuquerque is the perfect destination for anyone looking for their next pair of shoes. With over 20 years of experience and brands galore, the knowledgeable staff is on-hand to provide you with helpful tips and assistance when selecting what could be your perfect fit. Running sneakers for taking on the road less traveled, comfortable kicks or anything in between, your ideal pair awaits at this one-stop shoe shop. 
One Google reviewer, Maia S. shared;
"I'm so glad I decided to check this places out for my new shoes. I really liked the atmosphere of the store and the customer service was great. Bob was extremely helpful and knowledgeable. I will definitely shop here again in the future."
Red Wing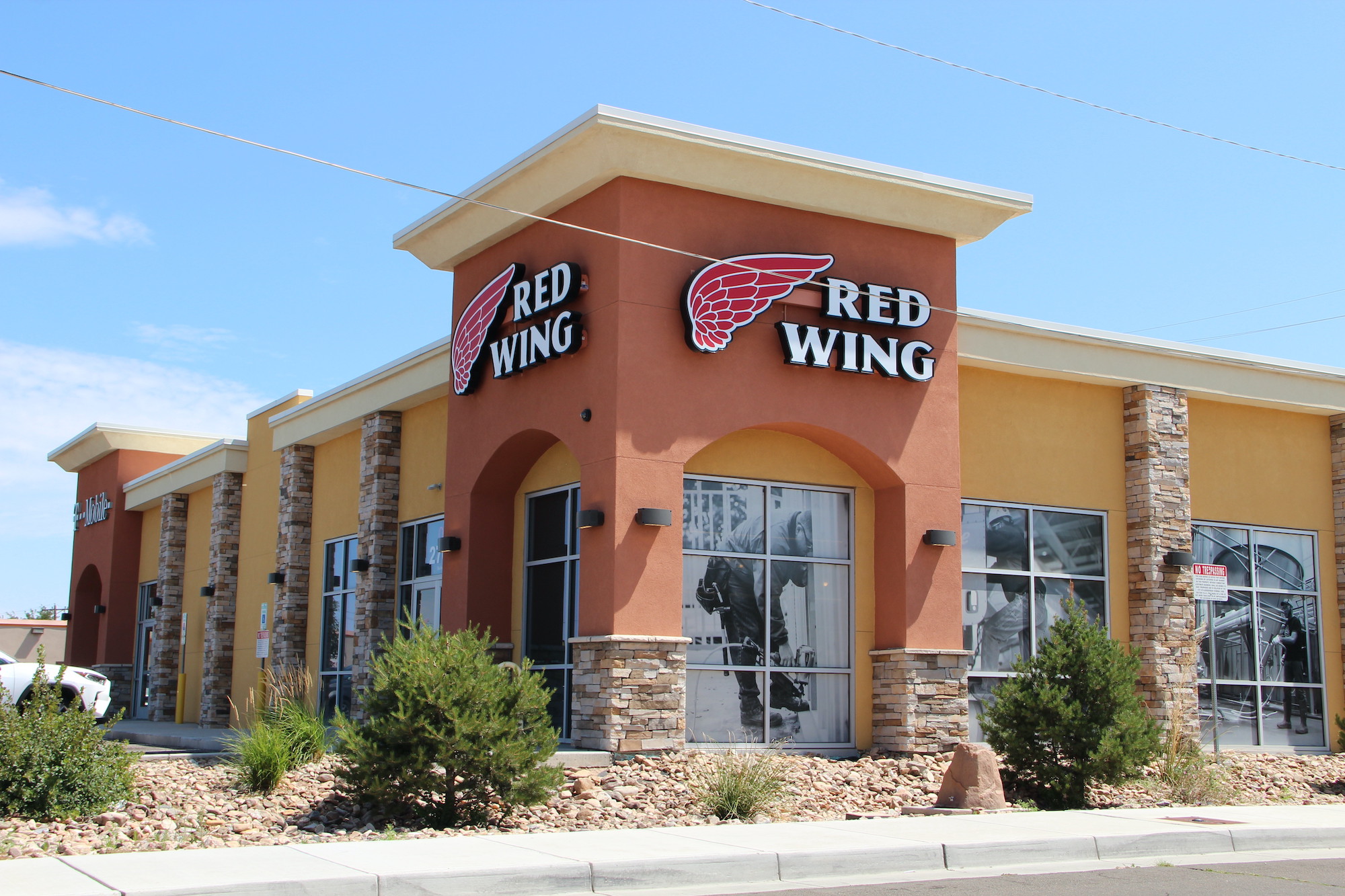 Red Wing Shoes, the premier shoe store located in the Bel-Air neighborhood of Albuquerque, is your go-to for all of your footwear necessities. For any job, season, or occasion their selection of steel toe and safety shoes, slip-resistant insoles, and waterproof boots is unmatched. Plus, if you're looking for an extra level of comfort and convenience their Ultimate Fit Experience takes out the guesswork by connecting you with expert associates who offer personalized recommendations to guarantee to find your perfect fit. And with a range of boot care products such as polishes and cleaners available on site you can ensure that each step you take around town looks as stellar as it feels.
Driving Directions from Red Wing to Digital Harvest
Drive 21 min (14.5 miles)
Red Wing – Albuquerque, NM
2700 Carlisle Blvd NE B, Albuquerque, NM 87110, United States
Get on I-25 N from Carlisle Blvd NE and Montgomery Blvd NE
5 min (1.9 mi)
Head north toward Carlisle Blvd NE
112 ft
Turn left toward Carlisle Blvd NE
56 ft
Turn right onto Carlisle Blvd NE
Pass by Wienerschnitzel (on the left in 0.3 mi)
1.3 mi
Use the left 2 lanes to turn left onto Montgomery Blvd NE
0.3 mi
Turn right onto Pan American Frontage Rd N/Pan American Fwy NE
0.1 mi
Use the left lane to take the ramp onto I-25 N
463 ft
Follow I-25 N and NM-423 W to Paseo Del Norte NW
7 min (7.8 mi)
Merge onto I-25 N
2.7 mi
Use the right 2 lanes to take exit 232 for NM-423 toward Paseo del Norte
0.2 mi
Keep left, follow signs for New Mexico 423 W/Paseo del Northe and merge onto NM-423 W/Paseo Del Norte Blvd NE
4.9 mi
Follow Paseo Del Norte NW to Triana Pl NW
9 min (4.9 mi)
Continue onto Paseo Del Norte NW
4.4 mi
Turn right onto Rainbow Blvd NW
0.2 mi
Turn left onto Ventana Ranch Rd NW
0.1 mi
Turn right onto Entrada Pl NW
184 ft
Turn left at the 1st cross street onto Triana Pl NW
Destination will be on the right
0.1 mi
Digital Harvest
7337 Triana Pl NW Albuquerque, NM 87114, USA
How much does search engine optimization cost?
It depends! Larger cities and more competitive niches will always cost more to run an effective search campaign. All of our SEO campaigns are priced according to the competition, and aimed at returning a 5-10x ROI as an initial benchmark.
How long does it take to get results with SEO?
It depends! Seeing a trend yet? Competitive niches in large metropolitan areas can take 12-18 months to see significant results. Smaller towns and cities might take 6 months or less.