Crestview Bluff in Southwest ABQ Home to Authentic Mexican Food and Shops
Historic Route 66 runs along the north side of Crestview Bluff, a neighborhood in Southwest Albuquerque. It's not far from the Rio Grande River and the Bosque and if you want an authentic pescaderia for some fresh fish, this is the neighborhood to get it.
Authentic Mexican Food in Crestview Bluff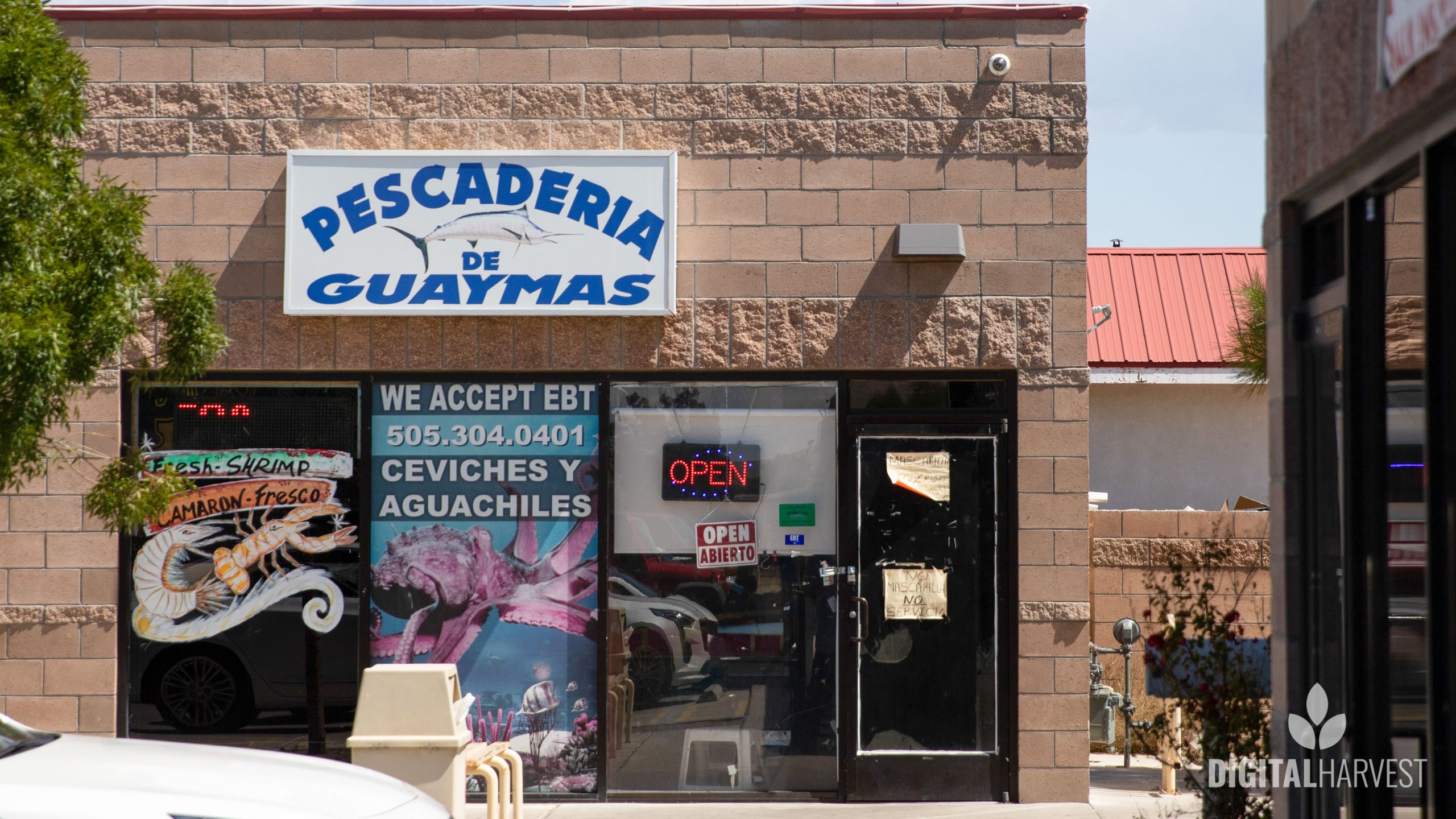 Not only is Crestview Bluff home to delicious restaurants like La Guelaguetza Mexican Restaurant, but it's the ideal place to go grocery shopping for authentic ingredients. La Pescadería de Guaymas has both dine-in and sells fresh fish to-go. One Google reviewer, Ivan M. shared, 
"It's a seafood shop but they sell authentic Mexican-style seafood called aguachiles and other dishes. It's a must-try place if you love seafood."
In fact, many of their Google reviews boasted about how amazing the aguachiles are. And at La Guelaguetza Mexican Restaurant, locals are obsessed with their mole dishes. They even have 4.9 stars on Google with over 350 reviews! Locals love the friendly staff and good service, too.
Best Auto and RV Repair in Crestview Bluff
Route 66 Auto, RV, and Truck Mobile Repair has been servicing vehicles off of Route 66 since 1969. Their motto is that no job is too big or too small which is great for truckers, RV owners, and folks that just need a little job done to get their car back on the road. And a unique feature of this business is that their mechanics will come to you—within a 100-mile radius around Albuquerque. 
Driving Directions from Route 66 Auto Repair to Digital Harvest
Drive 11.2 miles, 23 min
Route 66 Auto RV Mobile Repair to 7337 Triana Pl NW
Route 66 Auto RV Mobile Repair
932 Old Coors Dr SW, Albuquerque, NM 87121
Take Unser Blvd SW to Rainbow Blvd NW
16 min (9.0 mi)
Head south on Old Coors Dr SW toward Los Altos Pl SW
0.1 mi
Turn right onto Bridge Blvd SW
1.3 mi
Turn right onto Unser Blvd SW
1.4 mi
Keep left to continue on Unser Blvd NW
6.2 mi
Continue on Rainbow Blvd NW. Drive to Triana Pl NW
5 min (2.3 mi)
Use the left 2 lanes to turn left onto Rainbow Blvd NW
2.0 mi
Turn left onto Ventana Ranch Rd NW
0.1 mi
Turn right onto Entrada Pl NW
184 ft
Turn left at the 1st cross street onto Triana Pl NW
 Destination will be on the right
0.1 mi
7337 Triana Pl NW
Albuquerque, NM 87114
Do you perform your SEO services in-house?
We describe ourselves as control freaks, so, there's that. Being so specialized in search engine optimization in Albuquerque and graphic/web design (and referring out other digital marketing services) we keep everything in-house. The only way we can assure our quality stays top-notch is by having our SEO consultants do everything in-house and passing the benefit on to you.
Does your company use white-hat or black-hat SEO strategies?
We follow only industry-standard best practices with our SEO services. Meaning, we don't cut corners and use strategies that could get your site penalized by Google.