Bear Canyon Offers Easy Commuting and Beautiful Views
It's fitting that the Bear Canyon neighborhood is right across the street from the Arroyo del Oso Golf Course since Bear Canyon is Arroyo del Oso in English. Its convenient location means not only lovely golf course views, but easy access to go play a quick 9 holes! It also has a number of helpful businesses for everyone living nearby and in the Northeast Albuquerque region.
Banks in Bear Canyon
There are a few different bank branches in Bear Canyon, which is always nice so you don't have to travel so far to get to that ATM or chat with a banker. Within Walgreens, there is a Western Union ATM. So as long as you don't need to see a banker, this is a convenient place for people in Bear Canyon to make a quick transaction.
There is also a Bank of Albuquerque on Wyoming Blvd. This is one of nine Bank of Albuquerque locations in the city, and an especially convenient one for those living or working in Northeast Albuquerque.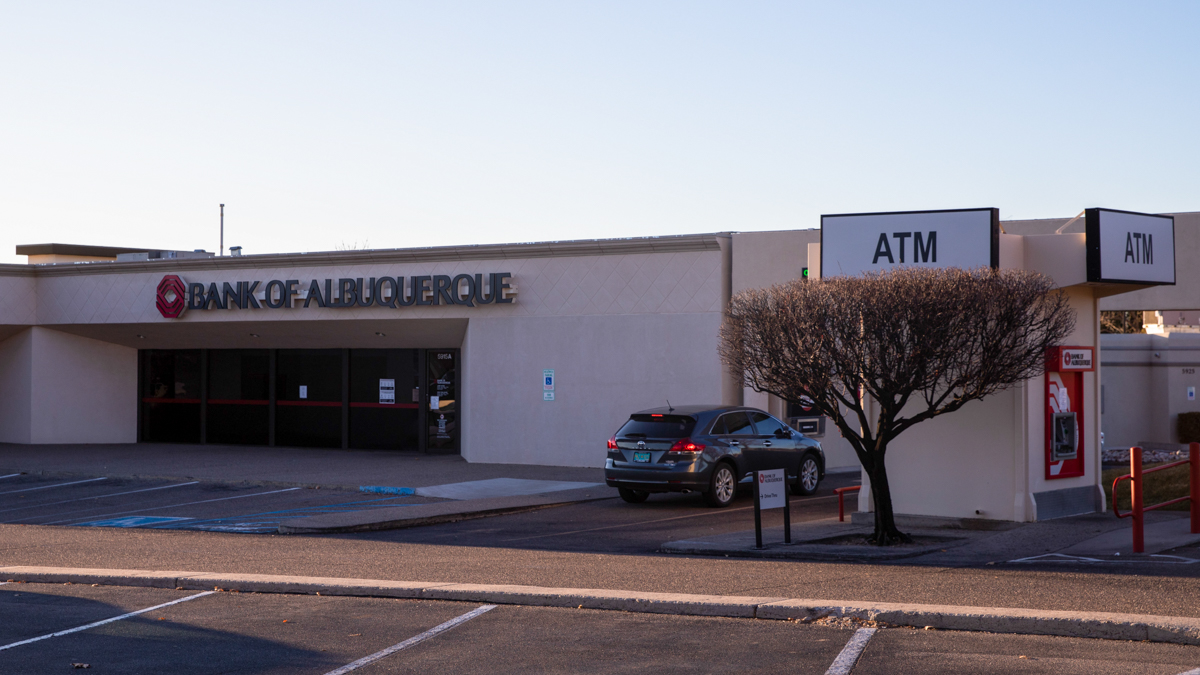 And, Bank of the West also has a location off Academy Blvd. So there's a good chance if you live in Bear Canyon, your bank is represented close by!
Best Grocery Store in Albuquerque—Bear Canyon
If you're looking for a place for more natural and organic ingredients to fill your kitchen, head to the Whole Foods Market in Bear Canyon. They have a fresh food buffet/salad bar and offer fresh meals and catering.
This Whole Foods is also an Amazon returns drop-off location, and they'll do Amazon Prime pick-up on Fridays. One Google reviewer, Mario G., shared, "Very short line. Wait is like 2 mins to get in for me. Everyone had a mask and was respectful of one another. Got and and out with what I needed and no problems."
Driving Directions from Whole Foods Market to Digital Harvest
Drive 13.2 miles, 19 min
Whole Foods Market to Digital Harvest
Whole Foods Market
5815 Wyoming Blvd NE, Albuquerque, NM 87109, United States
Head southeast toward Academy Rd NE
49 s (335 ft)
Continue on Academy Rd NE. Take Paseo Del Norte Blvd NE to Ventana Ranch Rd NW
19 min (12.8 mi)
Turn right onto Academy Rd NE
Pass by Wienerschnitzel (on the right in 1.7 mi)
1.8 mi
Use the right 2 lanes to turn right after McDonald's (on the right)
Pass by Starbucks (on the right in 0.2 mi)
0.3 mi
Use the middle lane to turn right onto Pan American Frontage Rd N
108 ft
Keep left to stay on Pan American Frontage Rd N
289 ft
Use any lane to take the ramp onto I-25 N
1.0 mi
Take exit 232 for NM-423 toward Paseo del Norte
0.2 mi
Keep left, follow signs for New Mexico 423 W/Paseo del Northe and merge onto NM-423 W/Paseo Del Norte Blvd NE
4.9 mi
Continue straight onto Paseo Del Norte NW
4.4 mi
Turn right onto Rainbow Blvd NW
0.2 mi
Continue on Ventana Ranch Rd NW. Drive to Triana Pl NW
54 s (0.3 mi)
Turn left onto Ventana Ranch Rd NW
0.1 mi
Turn right onto Entrada Pl NW
184 ft
Turn left at the 1st cross street onto Triana Pl NW
 Destination will be on the right
0.1 mi
Digital Harvest
7337 Triana Pl NW
Albuquerque, NM 87114, USA
How long would it take to see results for an SEO campaign for an Academy Acres North business?
Honestly, it depends on how competitive your field is and how broad your target market is. But generally, SEO services in Albuquerque and beyond is one of the slowest forms of advertising on the internet because it takes Google 3-6 months minimum to fully recognize the efforts of SEO services and rank your website accordingly.
One of the things we commonly suggest is that small businesses also utilize Google PPC ads (which we also offer) in conjunction with SEO so that they can make some quick wins while the search campaign takes time to ramp up.
Do you render SEO services in-house or subcontract?
We do everything in-house. Many of our competitors don't do the search engine optimization themselves, they actually sub it out to other companies. You'd be surprised at how many "big agencies" have reached out to us for SEO consulting over the years, begging for help on campaigns that they'd failed to deliver on for their clients.